Rancho Penasquitos ~ Family Ride ~ Location Change
Saturday, November 12, 2022 | Free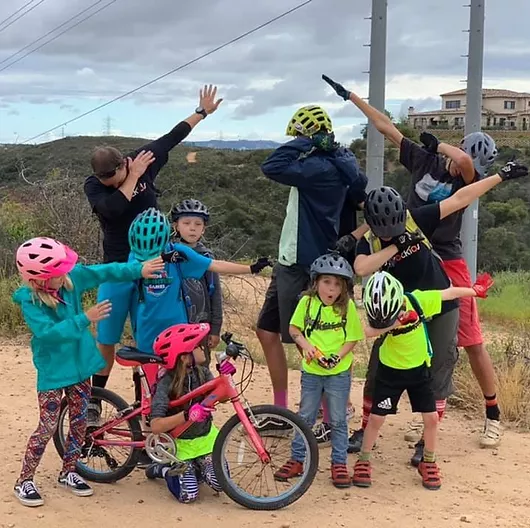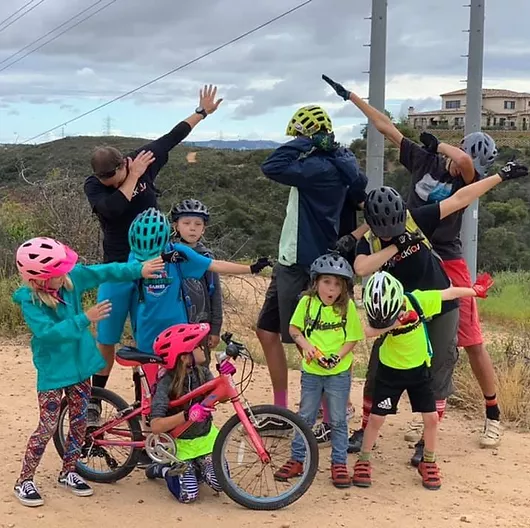 ** Sprockids San Diego and the County of San Diego have partnered to bring you discounted program pricing through the ARPA Grant! Join this event FREE for a limited time **
Join us with your young riders as explore the local trail system! This is a beginner Sprockids Family Ride. Our guides will lead the adventure around Lake Hodges exploring the area's  fun and flowy single track!
Participants for this ride should be comfortable riding off-road on undulating terrain. A geared mountain bike with hand brakes is required. Expect to pedal 4-6 miles with slight elevation changes over the course of the ride. Family rides are open to riders ages 7+
LOCATION CHANGE – Due to muddy trails at PQ
EVENT DATE: November 12th, 2022
EVENT START: 10:00 AM
EVENT END: 12:00PM
NEW ADDRESS: Sikes Adobe in Escondido – 12655 Sunset Dr. Escondido, CA
PARENTS: This is an event for you to ride alongside your young shredder, please book a ticket for yourself as well.
EQUIPMENT: Geared mountain bike with hand brakes, weather appropriate clothing and closed toed shoes, bike mounted water bottle or hydration pack, snack and a fun positive attitude!
If you have questions regarding if this clinic is appropriate for your rider and their ability level PLEASE reach out!
We look forward to riding with you!
Event Details
6 in stock
Cost

$0.00

START DATE

Saturday – November 12th, 2022

Start TIME

12:00 am

END DATE

Saturday – November 12th, 2022

End TIME

12:00 am

RIDER AGE

7+ years old

WHEEL SIZE

20, 24, 26, 27.5, 29

RIDER LEVEL

-

LOCATION

-

VENUE

EMAIL