DISCOVERY Charter – After School Program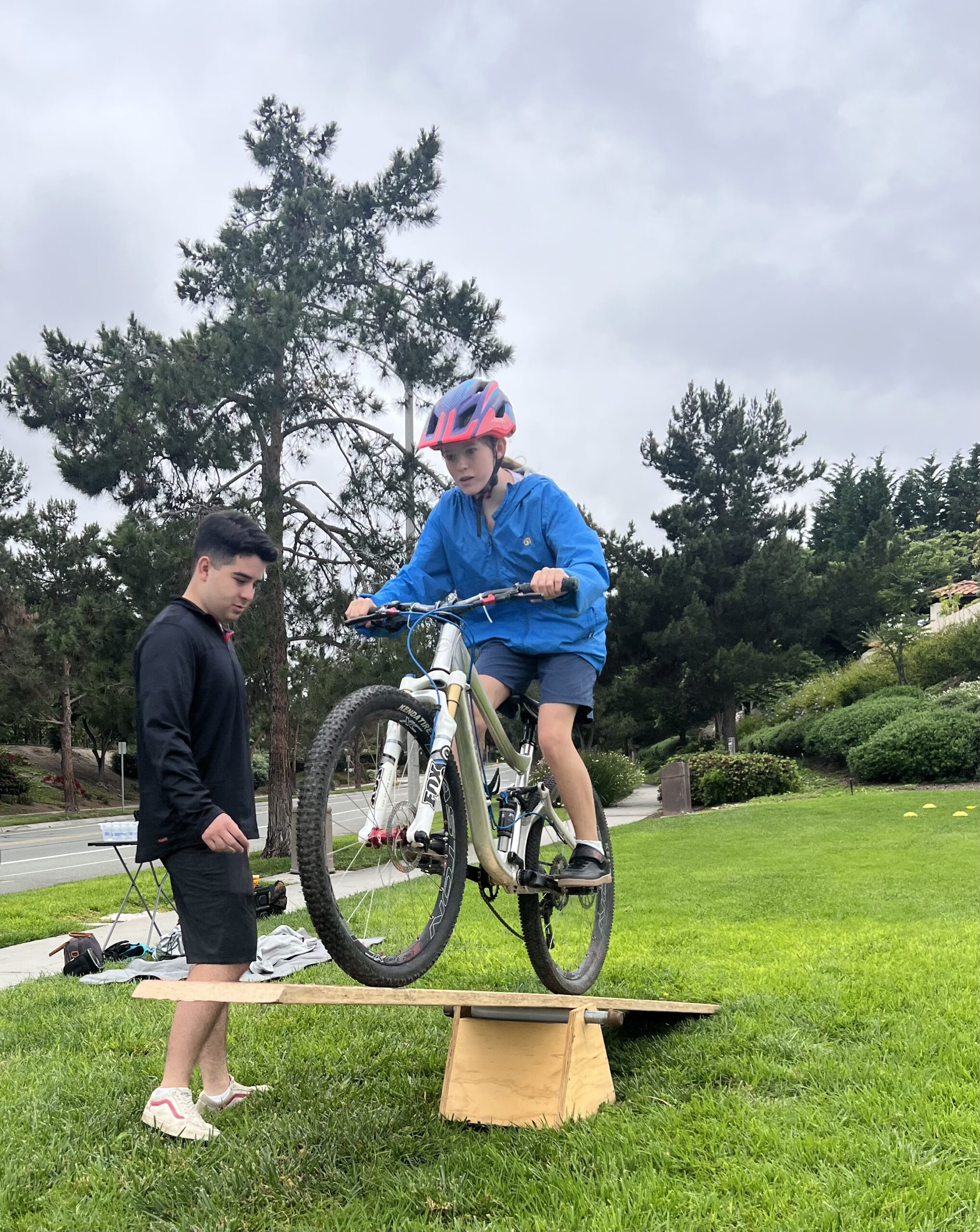 Welcome Discovery Dragons to the After School Program!
The Sprockids San Diego After School Program teaches off-road skills and essential technique through drills, games, and fun activities.  
Your rider will learn: bike safety and how to conduct an ABC bike check, importance of a properly fit helmet and a helmet check, about bike components and equipment, the three mountain bike essentials, what neutral and ready position are and how and when to use them, proper bike body positioning and separation, shifting gears and how to brake effectively. Skills are taught in a playful environment using our obstacles and playing games while on the bike!
This quarter's events are specifically for riders in grades 4, 5, and 6 who are comfortable riding their bikes off-road.  This event is limited to 10 riders.
*Thursday, 8/24, 8/31, 9/7
3:00pm – 4:30pm at Discovery Charter
*Thursday, 9/14 and 9/21
1:15pm – 3:15pm, meet at Discovery Charter to ride the Rice Canyon Trail
Please come ready with a geared mountain bike that has a wheel size of 20″ or greater and is recently serviced and functional. Don't forget to double check the chain, brakes and tire air pressure. Wear a properly fitted helmet (snug is important), closed toe sneakers and athletic clothing that is safe to ride in and weather appropriate. Well fed and hydrated riders tend to have the most fun! Please bring a bike mounted water bottle or hydration pack and a light snack.
We look forward to seeing you soon!
Event Details
Cost

$0.00

START DATE

Thursday – August 24th, 2023

Start TIME

3:00 pm

END DATE

Thursday – September 21st, 2023

End TIME

4:30 pm

RIDER AGE

8+ years old

WHEEL SIZE

20, 24, 26, 27, 29

RIDER LEVEL

2 Sprockets

LOCATION

South Bay

VENUE

Discover Charter

EMAIL